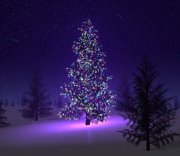 I am so excited to present my 4th annual Holiday show, "It's Christmas!" Hear your favorite Christmas songs LIVE! Joining me are some amazing singers! Rossana Pia, Ashley-Rose, Jennifer Fouche, Rosalie Rivera and Jessica Gill! On piano we have the extremely talented Ben Ginsberg!

To reserve a spot at the show, please email [email protected] with your full name.

Tickets are $10 (to be paid in cash at the door) and the venue requires a two drink minimum.

The show will be in the main room downstairs :)

Hope to see you there and Happy Holidays!!!

Broadway Comedy Club
New York
Thursday Dec 6, 2012
7pm-8pm